UPCOMING: Kick-off to Summer! – June 16th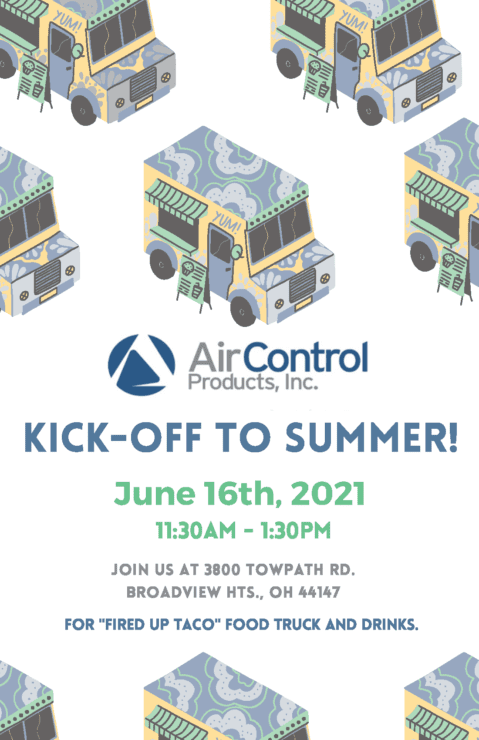 Join us at our Cleveland location in Broadview Heights for a Kick-off to Summer event!
We welcome guests for the Fired Up Taco food truck, drinks, and good conversation. If you are interested, sign up here or email cece@aircontrolproducts.com for more information.
We look forward to seeing you!