Antec Controls – Room Pressure Monitor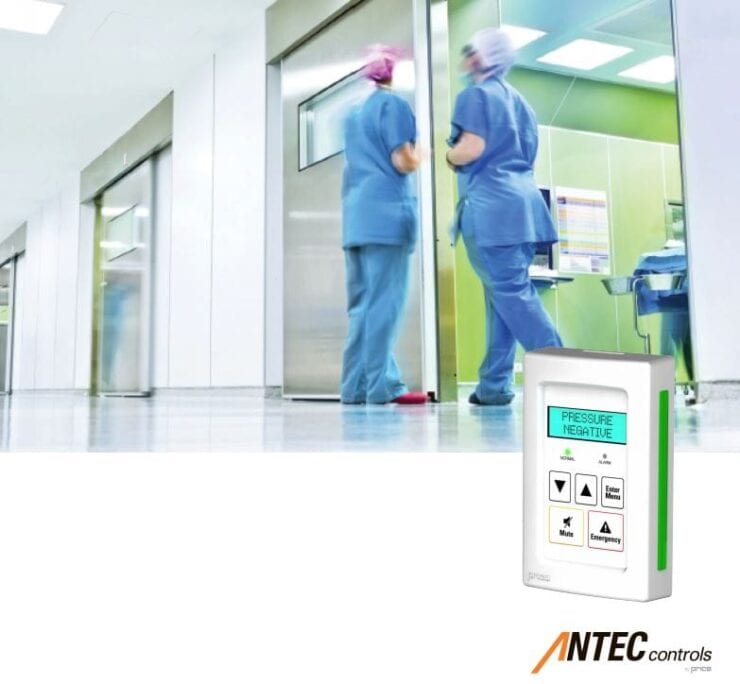 The COVID-19 pandemic has required many health systems to upgrade their current isolation room outfit. Whether it's retrofitting existing rooms or setting up isolation areas elsewhere, Antec Controls' products can help make any space safe and trusted.
The Room Pressure Monitor (PM) is designed specifically to meet the needs of Isolation Rooms, Compounding Pharmacies, and Operating Rooms.
The PM provides single room pressure monitoring while utilizing an industry-first maintenance-free pressure sensor. It meets ASHRAE 170 room pressure monitoring requirements for Isolation Rooms.
24/7 pressure monitoring
LED sidebars with 180-degree viewing
Maintenance-free pressure measurement
Password protected menus
For more information about the Antec Control's Room Pressure Monitor, contact us and check out the video below: