DuctSox Case Study: MLK Aquatic Center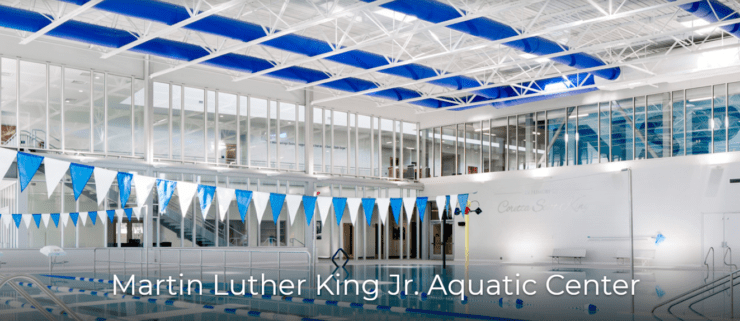 Last year we highlighted an internal project Air Control Products did with Gundlach Sheet Metal at Kalahari in Sandusky, Ohio.
Gundlach used our fabric duct solution, DuctSox, to overhaul the air distribution system at one of the world's largest indoor waterparks. Fabric ductwork is often the selection for indoor pool applications due to the intense temperature, humidity, and air quality levels.
Recently DuctSox released a similar case study regarding the MLK Aquatic and Recreation Center in Atlanta, Georgia. Due to the unique environment, DuctSox was used as the primary ductwork method to not only withstand the indoor pool environment but to deliver on building aesthetics.
Click here to read more about DuctSox's newest case study and contact Air Control Products if a fabric duct solution would elevate your next project.