DuctSox Featured In Properties Magazine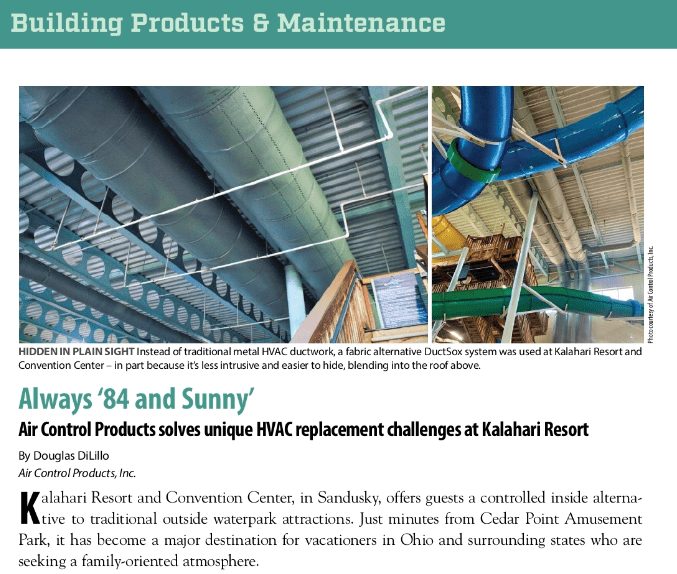 Our project at Kalahari Resort and Waterpark was recently featured in Properties Magazine.
The December 2019 edition featured a special section about building products and maintenance. Our recent project used DuctSox to overhaul Kalahari's air distribution system and offered a solution to the often tricky indoor pool environment.
DuctSox is a fabric alternative to traditional metal ductwork. Its unique makeup helps save on manufacturing costs, simplifies design, improves cost savings, and lowers labor hours. At Kalahari, the fabric ductwork helped remove some of the complexity of the project. Due to harsh indoor pool environments, ductwork, and the structure that secures it, often begin to erode and fail prematurely. The fabric ductwork will last, and because of its lighter makeup, a longer-lasting support system was used to secure it to the indoor roof structure.
Learn more about the project in our case study and check it out in Properties Magazine online.