Greenheck Vari-Green Motor Turns 10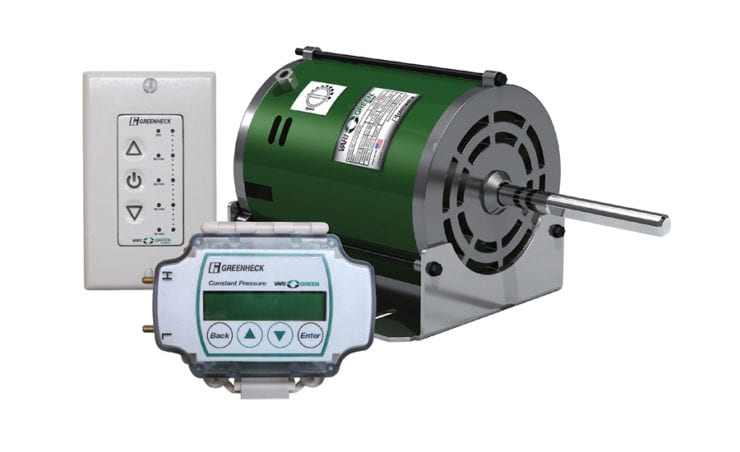 Greenheck Vari-Green motors – a highly reliable, energy-efficient, electronically commutated (EC) motor that's capable of an 80% turndown – is a decade old in late 2019.
When developed over 10 years ago, Greenheck promoted it as an immediate cost and time-saving alternative to a traditional belt drive or PSC motors.
"Start saving now — with the low-cost, easy to control, electronically commutated motor that offers high reliability and low maintenance," said Greenheck's original catalog listing for the product. "The Greenheck Vari-Green Motor blends technology, controllability, and energy-efficiency into a low maintenance package that is changing the way the industry designs, specifies and operates air movement equipment."
According to Greenheck, there are over 300,000+ Vari-Green motors in use today. Here are some savings figures:
567 Million kWh Saved! – Enough to power New York City for 52 days.
311,000 Tons of Coal Saved! – Equating to 870,000 tons of Carbon Dioxide emission.
1.1 Million Belts Eliminated!
2.2 Million Maintenance Hours Saved!
"Green – It's not just what we make. It's where we work. How we work. Who we are." – Greenheck's Vari-Green Motor's brochure
Contact us to learn more about Greenheck's innovative and energy-saving products or check out this video to learn more about Greenheck's Vari-Green motor.