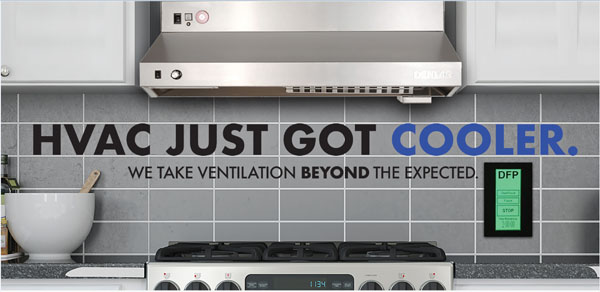 Denlar Fire Suppression Range Hoods
The leading fully engineered and integrated system in the HVAC/R market. Plug and Play connections allow mechanical contractors to install simply. For more information on Denlar Hoods and other product offerings please contact Air Control 440-526-3020 or visit our manufacturers page.
The D1000 by DENLAR Fire Protection is the industry's first fully integrated, pre-engineered fire suppression range hood system. The D1000 fulfills all of the theory and intent behind a Type I commercial hood with fire suppression in a product designed for use over a residential grade appliance. The D1000 is perfect for any commercial space that uses a residential-grade appliance in a "not for profit" cooking application.