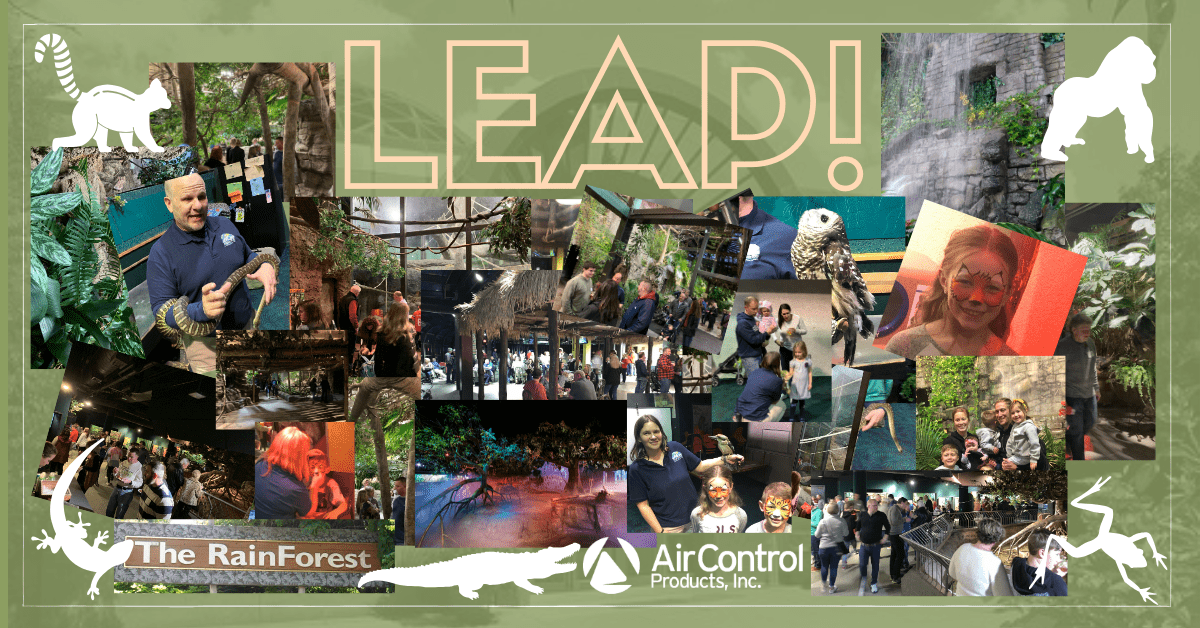 Leap year only comes every four years, so we wanted to make it memorable!
We welcomed nearly 600 guests to LEAP! At the Cleveland Metroparks Zoo Rainforest on Saturday. A family-friendly customer appreciation event, LEAP! gave attendees the chance to walk around the 2-acre indoor exhibit that features over 600 animals and 10,000 plants from the jungle environments of Asia, Africa, and the Americas.
The animals weren\'t just visible through the glass; an up-close animal experience gave guests a chance to see and touch a python, barn owl, kookaburra, armadillo, and fennec fox. Face painting was also provided, and we were blown away by the intricate and elaborate animal designs.
The relaxed atmosphere allowed children to get wild and have a blast. Everyone was treated to kid-friendly entrees like beef and pork sliders, pizza, a tater tot and mac and cheese bar, and - to keep parents happy - kung po cauliflower and Brussel sprouts.
"We wanted to do something for our customers that would involve the whole family," said Mike Greene, President of Air Control Products.
"We do business together daily, but we rarely get to relax and talk about things other than work with our customers. We think of them as friends, and we appreciate the trust they place in ACP every day. Hopefully, our event allowed them to have a fun night out with their families, and they got to know us better on a personal level."
Our efforts seemed to resonate with guests, here is what one attendee said about LEAP!
"Wow, great job and thanks to all involved for putting on a fun-filled night. My grandkids had a ball, as did my wife and children. We enjoyed the food, the exhibits, and the camaraderie."
Connect with us on social media, or sign up for our emails so we can keep in touch about our next customer appreciation outing!