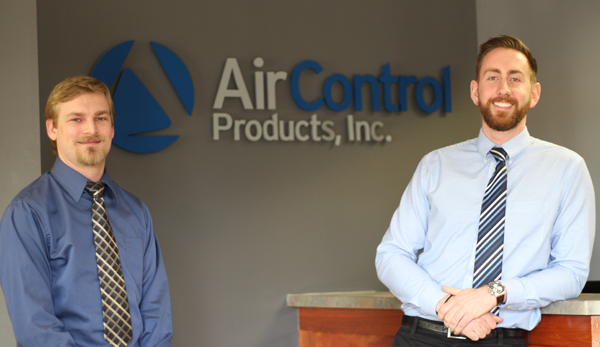 Confident in a growing market, ACP has expanded the capacity of the Toledo salesforce by introducing two new positions:
Application Engineer:  Matthew Halley (right) was hired in August 2015 to call on the engineers designing mechanical systems in the Toledo territory. After graduating from The University of Akron's School of Engineering in May 2015, attending multiple product trainings, and mentoring under Rob Laneve, Matthew is rapidly learning the industry and what is required of the engineers that work in it.
Estimator: Andrew Moses (left) was hired in March 2016 to assist with project estimating and inside sales responsibilities. With an increased capability to process bidding jobs, Andrew will accelerate ACP's ambition of delivering quality mechanical systems to the construction site. Although new to the HVAC industry, Andrew's previous construction experience has provided a sufficient foundation for understanding how to best serve Air Control Products and contractors in Toledo.