OCILB Course: Make-Up Air Units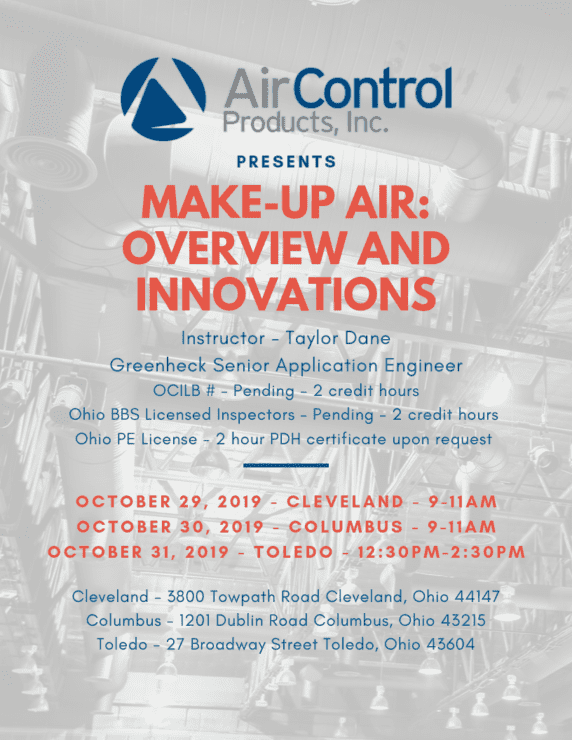 Air Control Products will be holding an upcoming Make-Up Air Unit OCILB course in Cleveland – 10/29, Columbus – 10/30, and Toledo -10/31. These courses will provide two OCILB continuing education credit hours, two hours of continuing education for Ohio BBS licensed inspectors, and the content will be an overview of make-up air units and recent innovations in this type of equipment.
Make-up air units are used in the building environment to "make up" the air that is being exhausted from the building.  The make-up air helps to maintain proper building pressure. Check out our course syllabus and if you would like to attend an OCILB Course, go here to register.
Taylor Dane, a Greenheck Senior Application Engineer, will teach the course and it will be free of charge. For more information, contact Douglas DiLillo – Marketing Manager: douglas@aircontrolproducts.com – 440-526-3020 ext. 165.