Price Industries: GRD Product Guide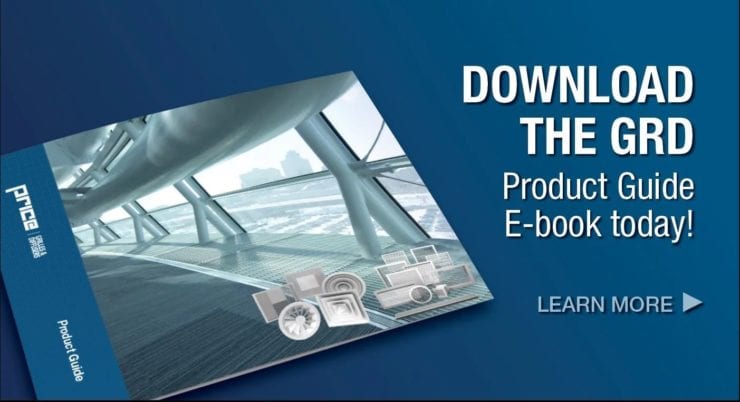 Price Industries doesn't just manufacturer the best air distribution products; it also emphasizes growing knowledge within our field. Regularly releasing learning tools, Price has again brought something unique to the table to help teach and educate contractors and engineers.
Price's GRD Product Guide (grilles, registers, and diffusers) dives deep on what GRD products are, examines their different applications, and gives insight to the endless options Price has available.
Check out some excerpts below from Price's GRD Product Guide:
What's the Difference Between a Grille and a Register?
The term grille is commonly applied to any air outlet or intake that consists of a square or rectangular face and neck, and whose facial appearance is made up of stationary or adjustable louvers which may be used to deflect the air.
A register is simply a grille that incorporates an integral damper for air volume control.
What is a Diffuser?
A diffuser is an outlet which discharges supply air in various directions and planes, and serves several purposes:
Evenly distributes the flow of air in the desired direction(s)
Enhances the mixing of room air by entraining the room air into the diffuser's primary air jet
Delivers both conditioning and ventilation air to the occupied space
Reduces the velocity of the air as it passes through the system
Often uses Coanda Effect to attach a jet of air to the ceiling or another surface
Can be integrated into architectural ceilings to enhance aesthetic appeal
To learn more or to download the Price GRD Product Guide, check out their landing page and contact us for all your Price product needs.