Virtual Price Engineering Training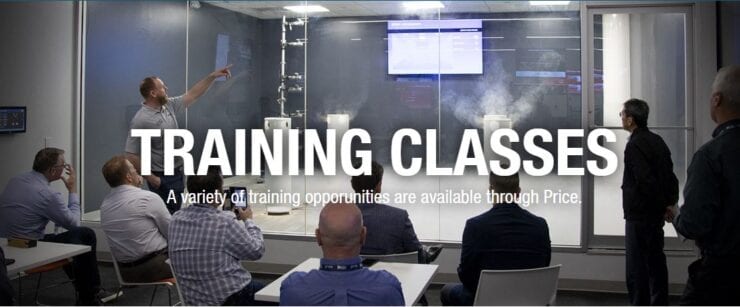 UPCOMING VIRTUAL PRICE ENGINEERING TRAINING, REGISTER TODAY!
We are excited to share that the upcoming virtual Price Engineering Training (PET) is scheduled for April 14-16, 2021. The PET class is designed to benefit both Price Representatives and their customers. Registration for this course closes on Friday, April 9, 2021.
For a look at the PET agenda, check out the following resource: Price Engineering Training Agenda*
VIRTUAL PRICE ENGINEERING TRAINING
Location: Online
Dates: April 14-16, 2021
Registration: Click Here to Register
FREQUENTLY ASKED QUESTIONS:
What classes are included in a PET? For a detailed agenda of the fundamental and elective classes, please review the PET Course Agenda.
Will I receive Professional Development Hours (PDH)? Yes! This virtual PET is accredited for 9 Professional Development Hours (PDH). PDHs are valid in all 50 states and Canada. You must attend all three sessions of training and complete applicable knowledge tests to receive all 9 PDHs.
When does the April PET begin and end? Classes will be held daily from Wednesday, April 14th to Friday, April 16th. Class begins each day at 12:00 PM (EDT) and ends at 4:30 PM (EDT) with a short intermission.
Will you be offering additional PETs throughout 2021? We will offer additional Virtual PETs and will send out a communication, once registration is open, for upcoming classes. Check out the 2021 Training Calendar in the latest Priceless News and online that lists all our major training classes and webinars for the year.
Is there a cost associated with this class? Yes – there is a $49.00 class fee. This covers the curriculum and attendee resources. The Price Rep often covers this class fee for their customers, but this varies between Reps and should be confirmed on a case-by-case basis. Invoices will be sent after the class concludes.
For additional details, please visit priceindustries.com/training/classes. If you have any questions, please email events@priceindustries.com or contact us at Air Control Products.