Greenheck and Price – Virtual Education Tours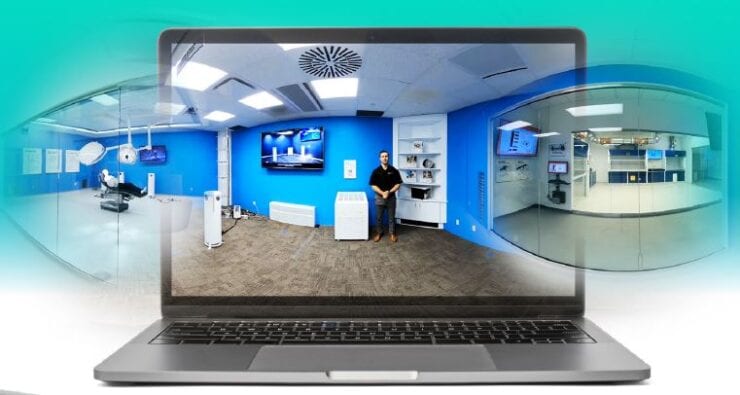 We are always excited to take our customers on visits to our manufacturers. Not only does it help build better customer relationships, but it also allows our manufacturer's advantages to show through their trusted products and the industry experts that work with them every day.
Unfortunately, we haven't been able to showcase our manufacturer sites and their product learning centers in nearly a year. As we continue to move back to a sense of normalcy slowly, we have the next best solution available to both contractors and engineers.
Greenheck and Price Industries both offer virtual educational tours that showcase their product learning and research centers.
Greenheck's Virtual Education Center Visits are hour-long product-focused sessions lead by a product engineer.
Product focuses include:
Ceiling and Bathroom Exhaust
Power Roof Ventilators and EC Motor Technology
Axial and Inline
HVLS
Centrifugal Blowers
Laboratory and Fume Exhaust Systems
Make-Up Air Systems
Dedicated Outdoor Air Systems
Air-to-Air Energy Recovery
Commercial and Life Safety Dampers
Industrial Dampers
Louvers
Kitchen Ventilation Systems
Price's 360° virtual tour showcases the latest HVAC technologies featured throughout their Price Research Center North – where Price systems and solutions are tested and developed. Pre-recorded tours are hosted by the Price team of product experts who will guide attendees through the facility from the comfort of their own home or office.
In this first phase of release, visitors can learn about:
Airborne Pathogen Reduction
Critical Environments
Antec Controls
Throughout 2021, Price will continue to release additional tours, including Air Moving, Noise Control, and Stratified Systems.
Click here for more information on Greenheck's Virtual Education Center Tours.
Click here for more information on Price's PRCN Virtual Tours.
Contact your ACP sales representative or engineering contact to set up virtual manufacturer visits today!