The New PRICE FDC: FDC-G2 Fan Powered Box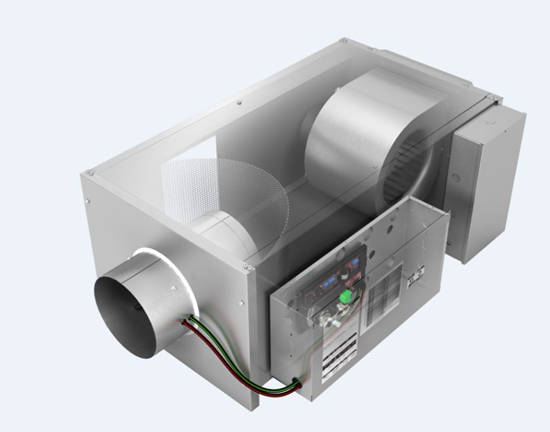 FDC-G2 Fan Powered Box
Price's Constant Volume Series Flow Fan Powered Terminal Unit (FDC) is undergoing a complete redesign to keep a competitive edge in the market. The new FDC maintains a high level of capacity and sound performance while also incorporating many improvements, including:
Field reversibility: With a centered inlet, centered discharge and access panels on the top and bottom, the unit can be reoriented between left-hand and right-hand configurations on the job site. This includes units equipped with hot water reheat and – new to Price – flippable electric reheat.
Decreased footprint: The width and length of the FDC is reduced for easier installation, less required clearance and more efficient packaging and shipping.  Inlet attenuators are shipped pre-attached to the unit to reduce installation time.
For your information, please find attached a preliminary submittal of the new FDC-G2.
Reduced footprint
Full sized access panels on top and bottom
Field reversible between LH and RH orientations, including units with water coils and electric coils
Factory installed attenuator to reduce installation time. Please contact us with any questions.