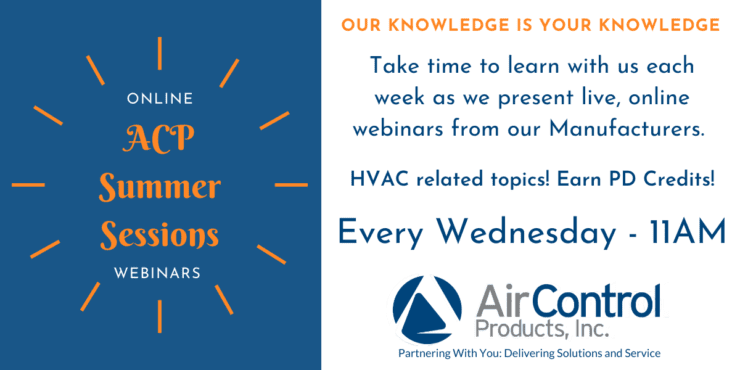 Take time this Summer to learn with Air Control Products!
Every Wednesday at 11 AM we will host an online webinar featuring one of our manufacturers. Our webinars will educate attendees about innovative topics in our industry and give them the opportunity to learn from the most trusted manufacturers in HVAC.
Check out the schedule below and email: sean@aircontrolproducts.com to register!
May 27th – Price DOAS Terminals
June 3rd – Greenheck eCAPS Revit Bridge
June 10th – Powered Aire
June 17th – Greenheck HVLS
June 24th – Greenheck Kitchen Ventilation
July 1st – Sterile Aire
July 8th – Greenheck Fan Fundamentals
July 15th – Greenheck Motor Technology