Price Industries: COVID-19 Resource Page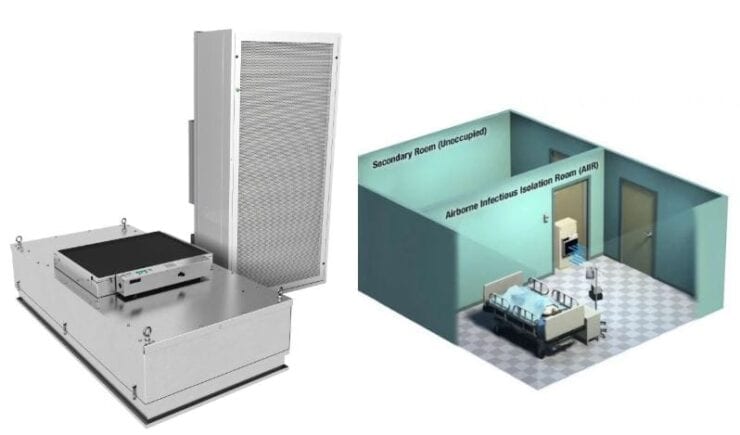 Price Industries' COVID-19 response has been recognized for retrofitting isolation rooms to stop the spread during the pandemic.
Their products, including fan filter units, help create Airborne infectious isolation rooms (AIIR) used for patients with easily communicable airborne disease. When there is a shortage of AIIR rooms, existing patient rooms (or other rooms in temporary care facilities) can be converted to temporary negative pressure isolation rooms. Fan filter units can be used to retrofit these spaces. (See configurations)
Price has put together a resource page to help keep everyone up to date and informed during the pandemic. It has documents, products, news/articles, and other relevant information, click here to check it out. Contact Us if you are interested in Price Industries' COVID-19 products for isolation rooms.