Puraflo: Price Industries' Newest Innovation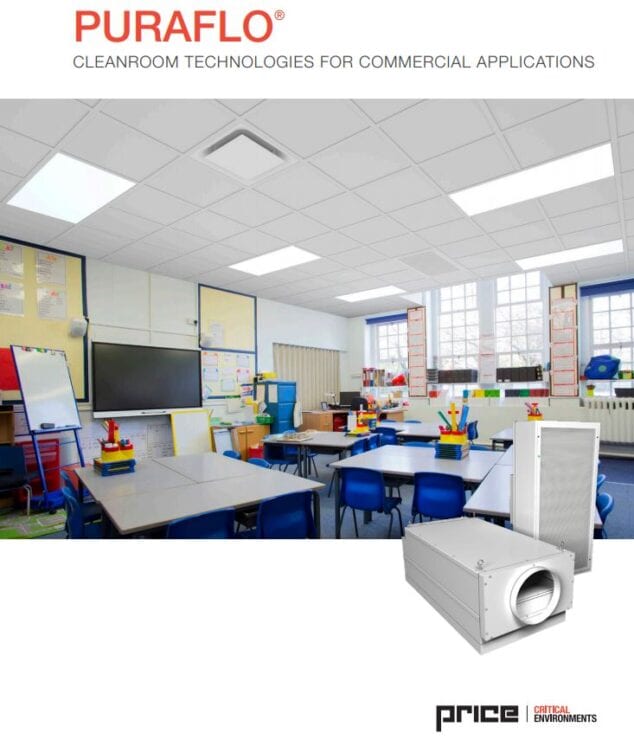 Price Industries, the industry leader in air distribution, has announced the Puraflo, a new product to help improve both the health and safety of building occupants.
The Puraflo, derived from Price's trusted Fan Filter Units, provides HEPA filtration and increased air change with no additional modifications required to existing HVAC systems. Benefits of the Puraflo include reduced exposure to airborne pathogens like COVID-19 and other common contaminants.
Quick and easy to install, this unit is ideal for any commercial space where HEPA filtration is desired or required to reduce airborne germs, viruses, and bacteria and improve occupancy safety. A variety of construction options allow the Puraflo to be configured for a multitude of retrofit applications including classrooms, offices, patient rooms, care homes, and more.
Puraflo Benefits
Remove 99.99% (0.3 µm particle size) of contaminants with HEPA filtration.
Increase the air change rate in any space to reduce the concentration of airborne contaminants.
Provides increased air recirculation with lower energy consumption than a building-wide system
Application Flexibility
 Ideal for retrofit applications, Puraflo is simple to install and functions completely independently of the existing HVAC system, eliminating the need for costly infrastructure changes while providing ultra-clean recirculated airflow.
Ceiling-mount configurations free up valuable floor space and allow the Puraflo to be located throughout the ceiling to optimize contaminant removal.
For location flexibility, and even faster installation portable floor-mount options are available.
For clean air fast, temporarily use Puraflo in a floor mount configuration, and later have the same unit ceiling mounted for a permanent clean air solution.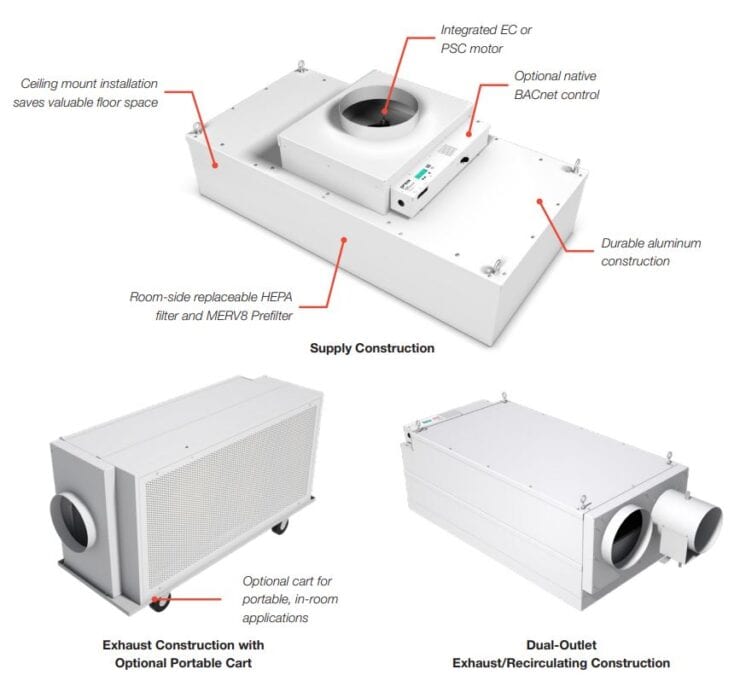 Construction
Application
Supply
Exhaust
Combination Exhaust/Recirculating
Mounting
Size
24 in. x 24 in.
24 in. x 36 in.
24 in. x 48 in.
Options
Face-mounted LED indicator
See Price's latest blog on the Puraflo and Check out the product brochure
For more information about Price Industries' Puraflo, please contact us or reach out to your designated account sales representative or engineering contact.